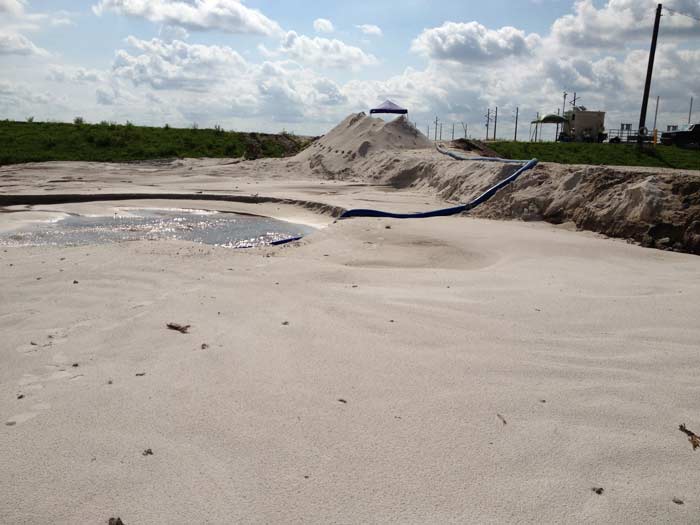 Doctor Dredge, LLC teamed up with Cherokee Enterprises, an 8A designated Company out of Miami Springs, FL. Cherokee had been awarded a contract to fix a malfunctioning flood gate. To complete the project they built an earth "coffer dam" around the flood gate, drained the water, fixed the flood gate, returned the water and had excavators dig the coffer dam out as they retreated. When the project was done the survey showed 2-4 ft of material still remaining.
Doctor Dredge, LLC was asked to dredge the material out and a large bermed spoils site was constructed next tot he flood gate to dewater the spoils. The commercial dredging project was in two stages, one either side of the flood gate. One side allowed launching via trailer at a ramp the other required a crane lift. The material moved easily and the project was successful.
© 2016, Doctor Dredge LLC. All Rights Reserved.
Doctor Dredge, LLC

(877) 682-5688
2603 Industrial Avenue 2
Fort Pierce
FL
34946
Copyright www.drdredge.com 2023