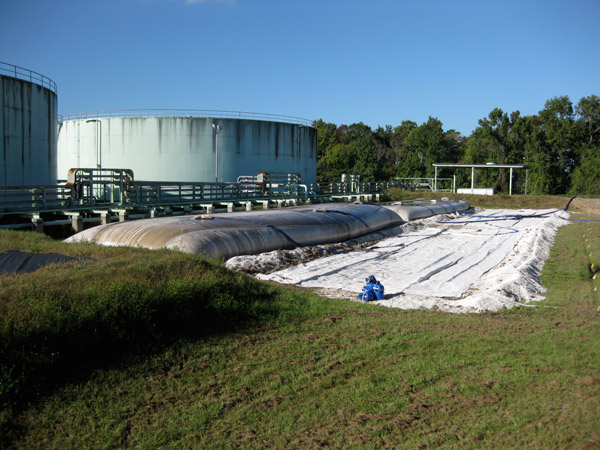 The water intake for the FP&L power plant in Palatka, FL on the St. Johns River was almost completely blocked. Doctor Dredge, LLC was asked to hydraulically dredge a channel from deeper water to the intake pipe. Four 100 ft long, 60 ft circumference geotubes were installed within an existing storm water containment area. We launched at the facility boat ramp and without the constraints of cables were able to navigate freely within the 600 ft dredge area. Several larger submerged fallen trees had to be removed by our work barge. A polymer was used to quickly settle the spoils within the geotubes and allow them to dewater effectively. As a result the industrial dredging project was finished within the budget and ahead of time.
© 2016, Doctor Dredge LLC. All Rights Reserved.
Doctor Dredge, LLC

(877) 682-5688
4425 US Highway 1 South, Suite 309.
Saint Augustine
FL
32086
Copyright www.drdredge.com 2016