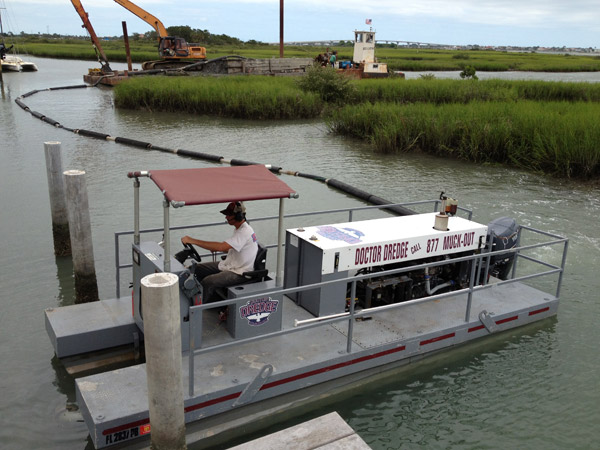 Working in conjunction with a local St. Augustine, FL marine contractor we hydraulically dredged a single boat slip and access channel using a small barge with a 100 Y3 holding pen as a settling and dewatering basin. Two days of dredging and several trips to unload the spoils was all it took to give excellent boating access to this customer for years to come.
© 2016, Doctor Dredge LLC. All Rights Reserved.
Doctor Dredge, LLC

(877) 682-5688
4425 US Highway 1 South, Suite 309.
Saint Augustine
FL
32086
Copyright www.drdredge.com 2016